Portfolio helps local Golf club to grow membership.
When one of our longstanding clients, Harwood Golf Club, reached out to us to run a paid social media campaign across Facebook and Instagram, their hope was to increase their brand awareness and online membership sign ups. After an initial client meeting, Portfolio got our heads together, and after some questionable puns being thrown around we successfully produced a campaign strategy, we knew what steps to take to ensure that this was a successful project.
Portfolio created a six-week social media campaign for Harwood Golf Club, marketing to the club's identified target audience across paid and organic advertisements on Facebook and Instagram.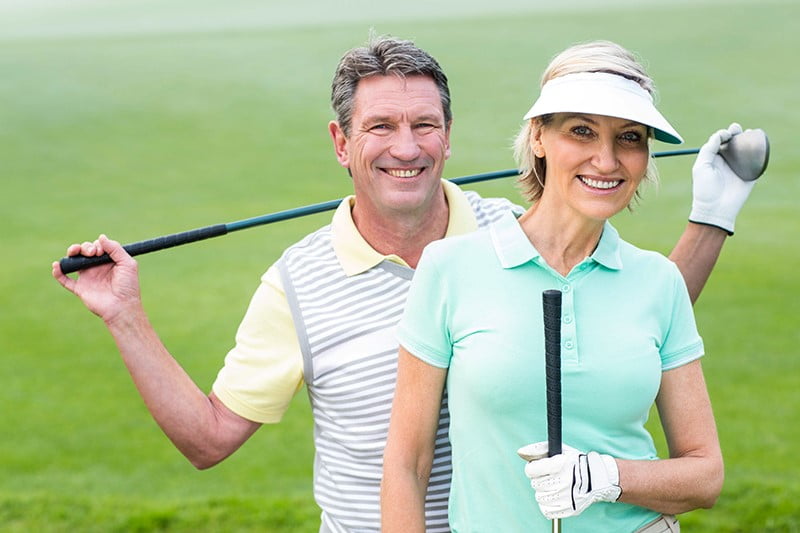 Creating assets in house, we were able to develop and manage a social media strategy that aligned our clients vision with achievable, tangible results.
But don't just take our word for it, the proof is in the 'putting'!
The social media campaign generated 88 online enquiry leads within the six-week period, with 48 people fully converting to members by the end of the campaign. An increase of membership sign ups by over 1,620%  across Ladies, Juniors and Men's sections throughout the campaign period.
The campaign also Increased website traffic by 18%, with 16.8% of that being directly from social media referrals.
Generated a 6.3% engagement rate across platforms with over 61,959 people viewing the brand online!
The campaign also targeted school community outreach, through our social media promotion, the clubs new initiative of 'free golf kits to hire' enabled 931 pupils across 4+ schools in and around the Bolton area to experience golf, with the kits now being fully booked up for four months after the campaign end date.
We can confidently say that we think the results were tee-rific, and exceeded our client's expectations by par…
Back to Blog